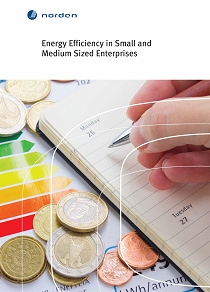 Energy Efficiency in Small and Medium Sized Enterprises
The EU's Directive 2012/27/EU on energy efficiency obliges Member States to develop programmes to encourage small and medium sized enterprises (SMEs) to improve energy efficiency by implementing energy audits and the recommendations that stem from these audits.

This study looks at the barriers that SMEs face and the existing policy instruments in more detail and analyses which practices are working. The study concludes that SMEs cannot be effectively targeted with solely uniform solutions even within the same country and even though many of them face similar barriers. More emphasis is needed on sharing information and best practices and guiding SMEs to implement energy efficiency improvements after having identified the opportunities.

The good news is that many good practices already exist and there is potential to improve. Now it is just a question of taking action.


---