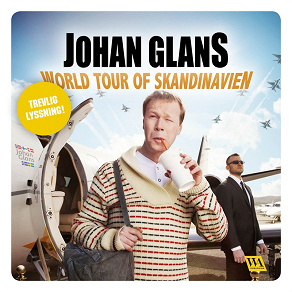 Isbn:
978-91-7523-467-0
Publisher:
Word Audio Publishing
Category:
Humour
Accessible since:
October 2015
Narrator:
Johan Glans
Length: 1 hour 4 minutes
---
World tour of Skandinavien
World tour of Skandinavien är en klassisk standup-show som behandlar livets mer intressanta frågor, såsom: Vad händer när man nyser i en fullsatt hiss? Hur högljudd får man vara i kyrkan? Får man slå ett barn om det jagar en med en toaborste?
    Efter ett par framgångsrika år som skådespelare i olika film-, TV- och teaterproduktioner återvände Johan Glans till platsen där han trivs som allra bäst – standupcomedyscenen.
     Som namnet antyder gick World tour of Skandinavien utanför Sveriges gränser. Turnén inleddes i Norge och fortsatte sedan till Finland, Danmark och Island innan den anlände till Sverige. Den här inspelningen är gjord 2013 i Lund.
Listen to sample
---