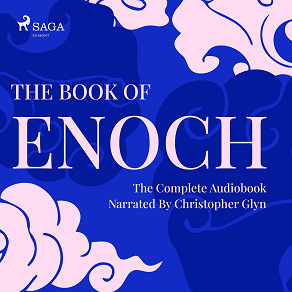 Isbn:
978-87-2619-710-5
Publisher:
Saga Egmont
Category:
Religion & Beliefs
Accessible since:
October 2019
Narrator:
Christopher Glyn
Length: 4 hours 9 minutes
---
The Book of Enoch
The Book of Enoch was thought to be lost for over 2000 years, until in 1773, a traveler brought three copies back from Ethiopia. Whether or not this ancient book was actually authored by Enoch, the father of Methuselah and great grandfather of Noah, is an ongoing debate among historians and theologians. But all recognise the Book of Enoch as one of the most important apocalyptic works outside of the Bible. This 1917 translation by R. H. Charles is professionally narrated by Christopher Glyn and aims to provide those who are curious to know the contents of this cryptic and mysterious book with an enjoyable way to do so.
British narrator Christopher Glyn, who draws on 35 years experience as a Christian narrator and broadcaster to bring you this expressive reading which captures the beauty and power of God's Word and makes the King James English clear and easy to understand.
Listen to sample
---