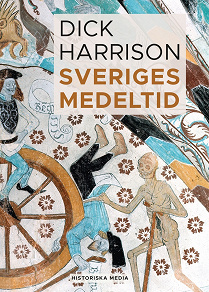 Isbn:
978-91-7545-904-2
Publisher:
Historiska media
Category:
History
Accessible since:
March 2020
---
Sveriges medeltid
»Sveriges medeltid är ett av Dick Harrisons bästa översiktsverk. Kanske rentav The best of Harrison.« Svenska Dagbladet
Nu kommer populäre historieprofessorn Dick Harrison med ett nytt standardverk om Sveriges medeltid och det svenska rikets framväxt. Det är en dramatisk historia som sträcker sig från sen järnålder till Gustav Vasas trontillträde.
I den rikt illustrerade boken Sveriges medeltid skildras vårt lands tidiga kungar och mäktiga män, men även böndernas, kvinnornas och köpmännens vardag och levnadsvillkor.
Dick Harrison tar avstamp i den senaste forskningen om perioden och väver med sin sedvanliga berättarglädje ihop den fascinerande historien om vårt lands tidiga utveckling. Vi får ta del av händelser, personer och historiska lämningar som förmedlar viktiga lärdomar om en allt annat än mörk medeltid.
---