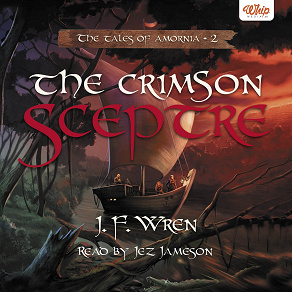 The Crimson Sceptre
Agnes sat with tears rolling down her cheeks, cradling her grandmother's bloody head in her lap. She had managed to stem the flow of blood, but she could barely feel Astrid's pulse. Beside her lay Knox, brother of the Emir of Thulisia's late wife. The old mariner was unconscious, but breathing steadily.
A dim red light pulsed in the otherwise darkened chamber, fluctuating in brightness as if the thing emitting it was alive. And as it flashed, two formless beings could be glimpsed by the door. They appeared amorphous and seemed to be covered in week-old ash.
The Crimson Sceptre is the second volume in the Tales of Amornia series. It is an exciting, imaginative story about kings, magicians,gods – and an ordinary girl who is destined to make a journey like no other. 
The first volume in the series – The Secret of the Stone Bridge – was well-received by readers and critics alike.
Listen to sample
---