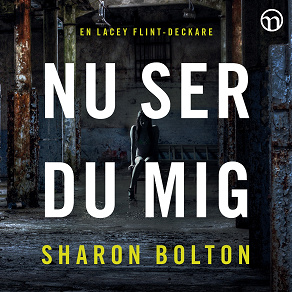 Isbn:
978-91-8063-087-0
Publisher:
Modernista
Category:
Crime & Mystery
Accessible since:
June 2022
Narrator:
Karin Lithman
Length: 13 hours 52 minutes
---
Nu ser du mig
Första boken i serien om kriminalpolisen Lacey Flint

»Otroligt spännande.« Lotta Olsson, DN

»Jag är totalt uppslukad. Det är välskrivet, spännande och annorlunda.« Gunilla Wedding, Skånska Dagbladet

Trots sin djupa fascination för Jack the Ripper har den unga London-polisen Lacey Flint aldrig jobbat med ett mordfall, eller sett ett lik på nära håll. 
Förrän nu. 
När Lacey en kväll närmar sig sin bil ser hon en döende kvinna stå lutad mot passagerarsidan. Kvinnan har blivit brutalt knivskuren bara ett ögonblick tidigare, och dör i Laceys famn. Lacey kastas huvudstupa in i sin första mördarjakt, och hon skyr inga medel för att hitta den bestialiska mördaren. 
Men Laceys första stora fall blir också början på en högst personlig mardröm. När Lacey får ett brev med välbekant innehåll, skrivet med blod, blir det uppenbart att det är en modern Jack the Ripper-kopia hon har att göra med. En som dessutom tycks vara fixerad vid just Lacey.
Ska hon, en oerfaren polis, kunna överlista mördaren? En mördare vars ökända förebild lyckades undkomma alla…

SHARON BOLTON hör till Storbritanniens mest hyllade deckar­författare. Hon har bland annat vunnit Mary Higgins Clark Award och emottagit The Dagger in the Library från Crime Writers Association för sitt samlade författarskap.
Listen to sample
---